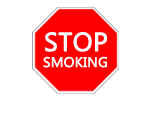 This page marks Canada's National No Smoking Week, Jan 17- 23,  2016.
Throughout the week, I will be posting about different issues related to the health risks associated with tobacco, and suggesting solutions.
Topics covered will be:
Personal Perspective (Sunday 17th)
Why do I care so much about tobacco deaths? It's not because cigarettes killed anyone in my family.
Global Smoking Issues (Monday 18th)
Smoking already kills more people than malaria, AIDS, TB, homicide, war and traffic deaths. What will happen when people who are now too poor to smoke start to get richer? The World Health Organization and the tobacco industry both have great plans, but the tobacco industry has more money.
Smoking in Canada (Tuesday 19th)
31 billion cigarettes smoked per year, 37,000 deaths per year. What has the Prime Minister told the Health Minister to do about it? What else should she do?
Women and Smoking (Wed 20th)
How women were persuaded that smoking was right for them, even after men knew it was dangerous and started to quit.
The Minimum Legal Age for Smoking (Thu 21st)
How are Hawaii, Cleveland, and New York City leading the way? Why does Phillip Morris care?
101 Canadians Die Every Day (Fri 22nd)
What would it look like  if we knew who they were, where they lived, what they smoked, and how they died?
The Economics of Smoking (Fri 22nd)
Do smokers contribute to the government's coffers by paying tax? Or cost money due to their health bill? Or save money by dying early? The Finns know the answer.
Do we need a radical anti-tobacco group? (Sat 23rd)
There are many academics and organizations working to reduce tobacco deaths, but they are all under-funded compared to the tobacco industry. We need an outspoken, adventurous, radical anti-tobacco group, our own version of Greenpeace or Medecins sans Frontieres. And we need a super-hero!
---
Comments can be sent be email to: smoking@oyston.com.
Please sign my petition to increase the minimum legal smoking age in Canada to 21.