Shamrock – cruising on a steam launch on Windermere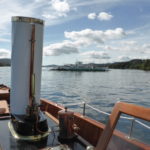 For part of my Birthday celebrations, I hired a steamboat on Lake Windermere for the day!
The boat was the Shamrock, an 110-year-old 46-ft long saloon launch, which was built on Windermere for use on Windermere and which has never been on any other lake.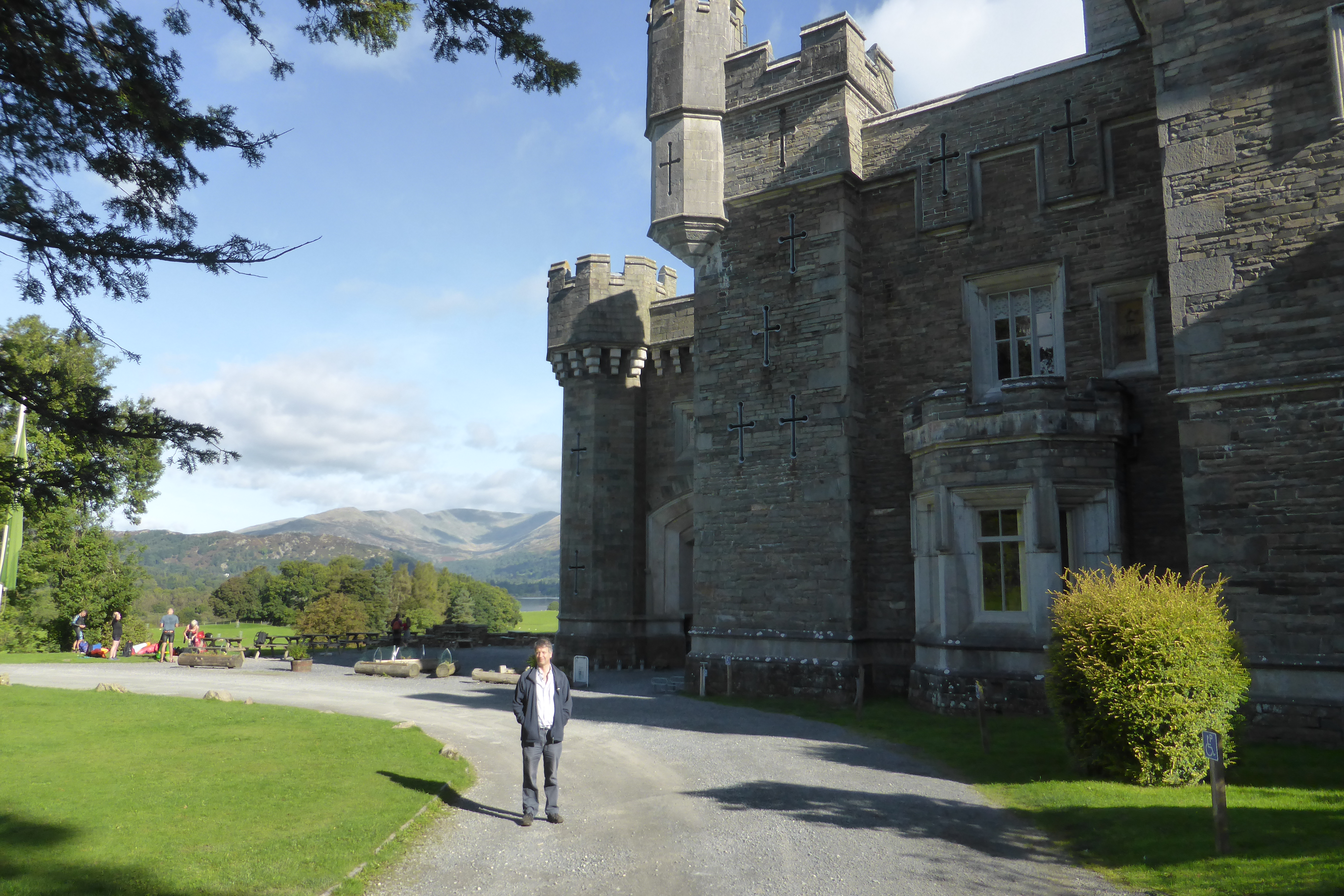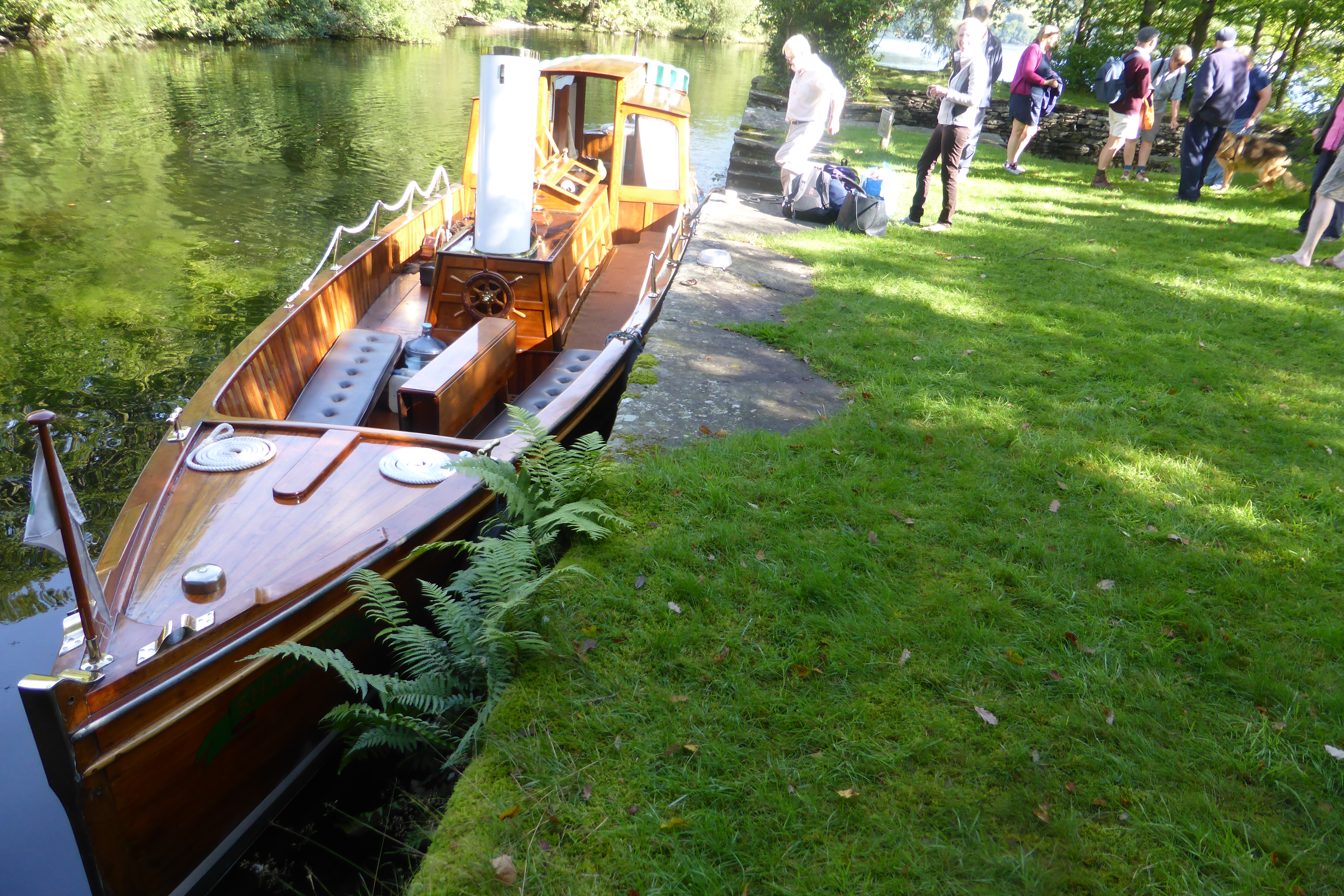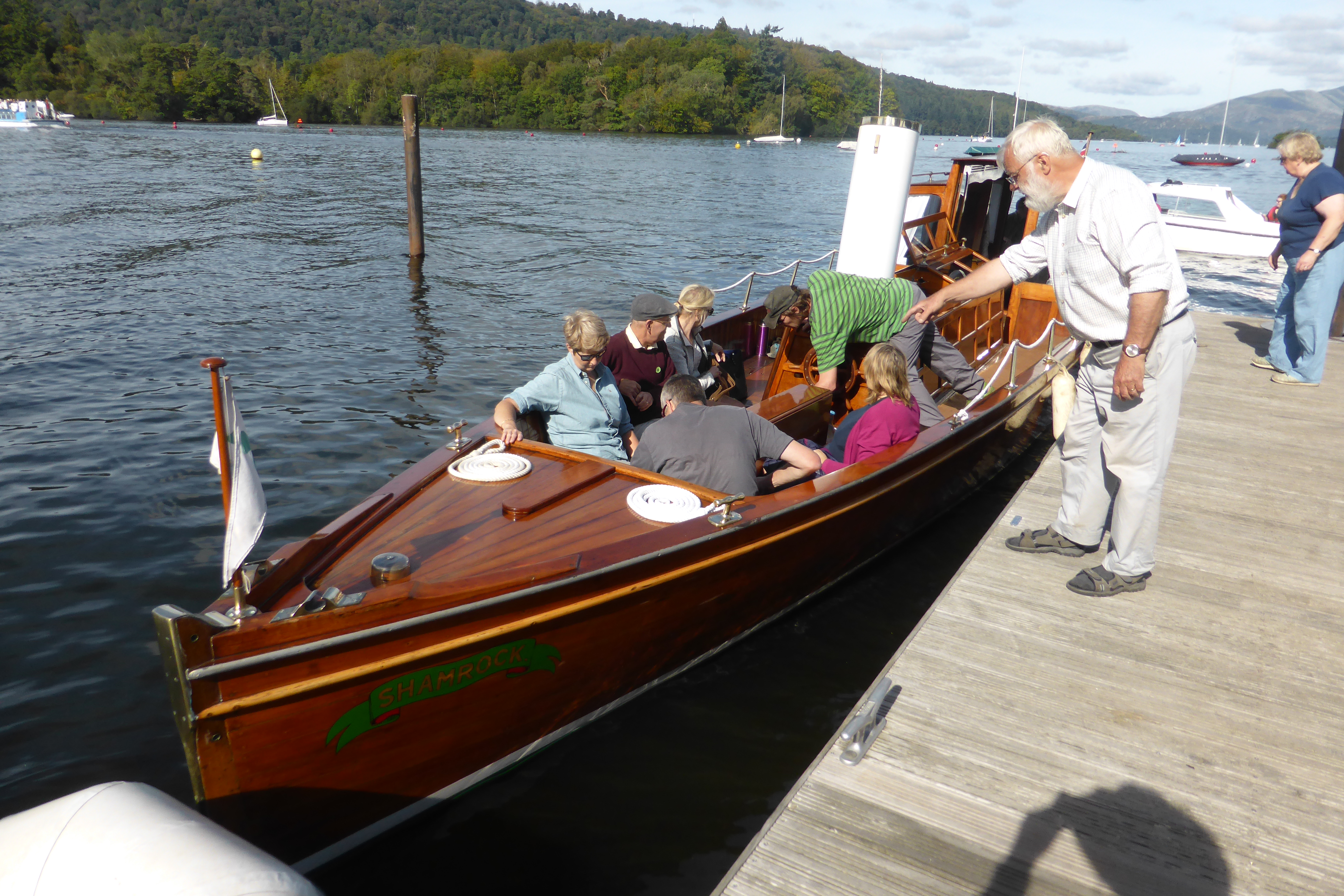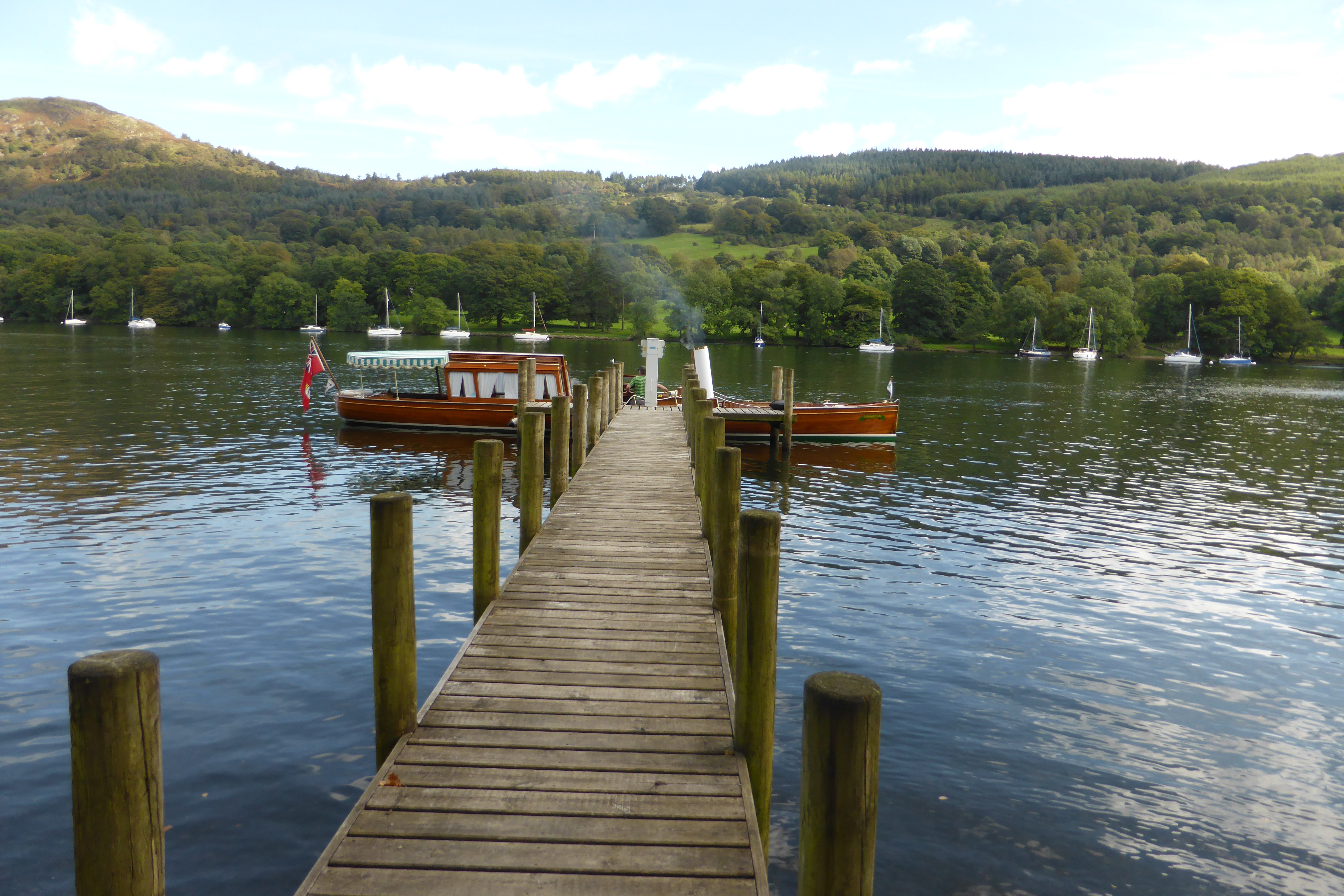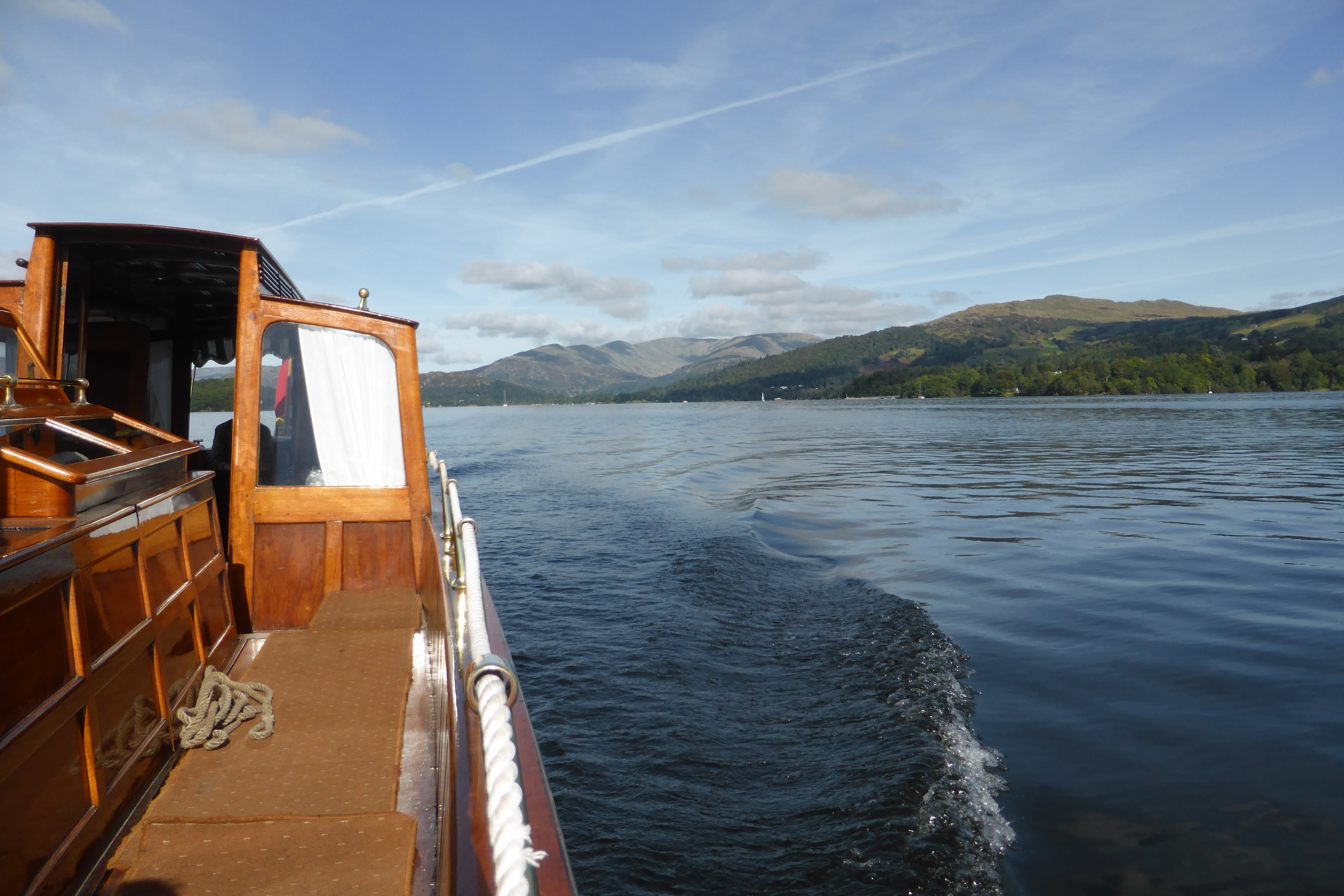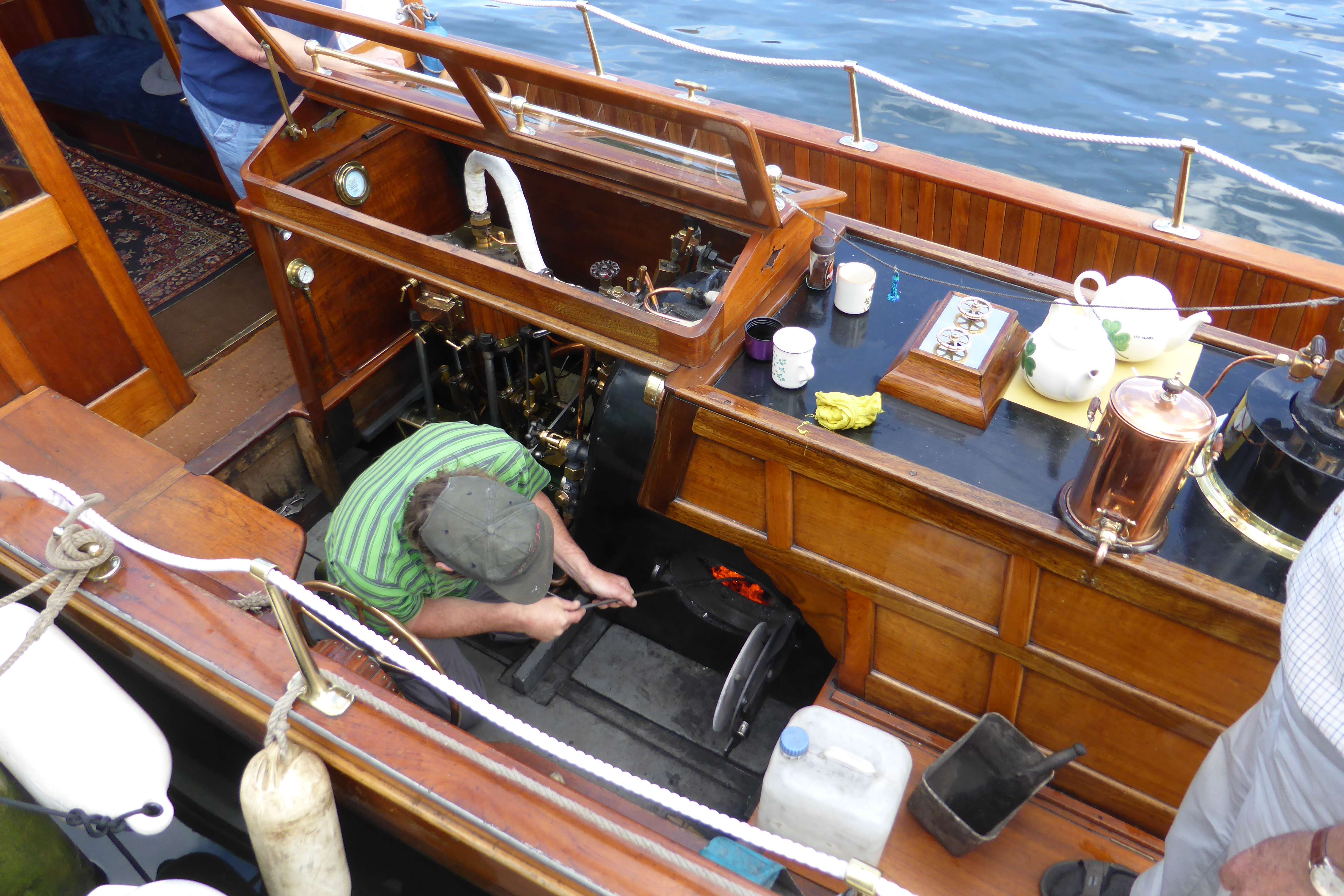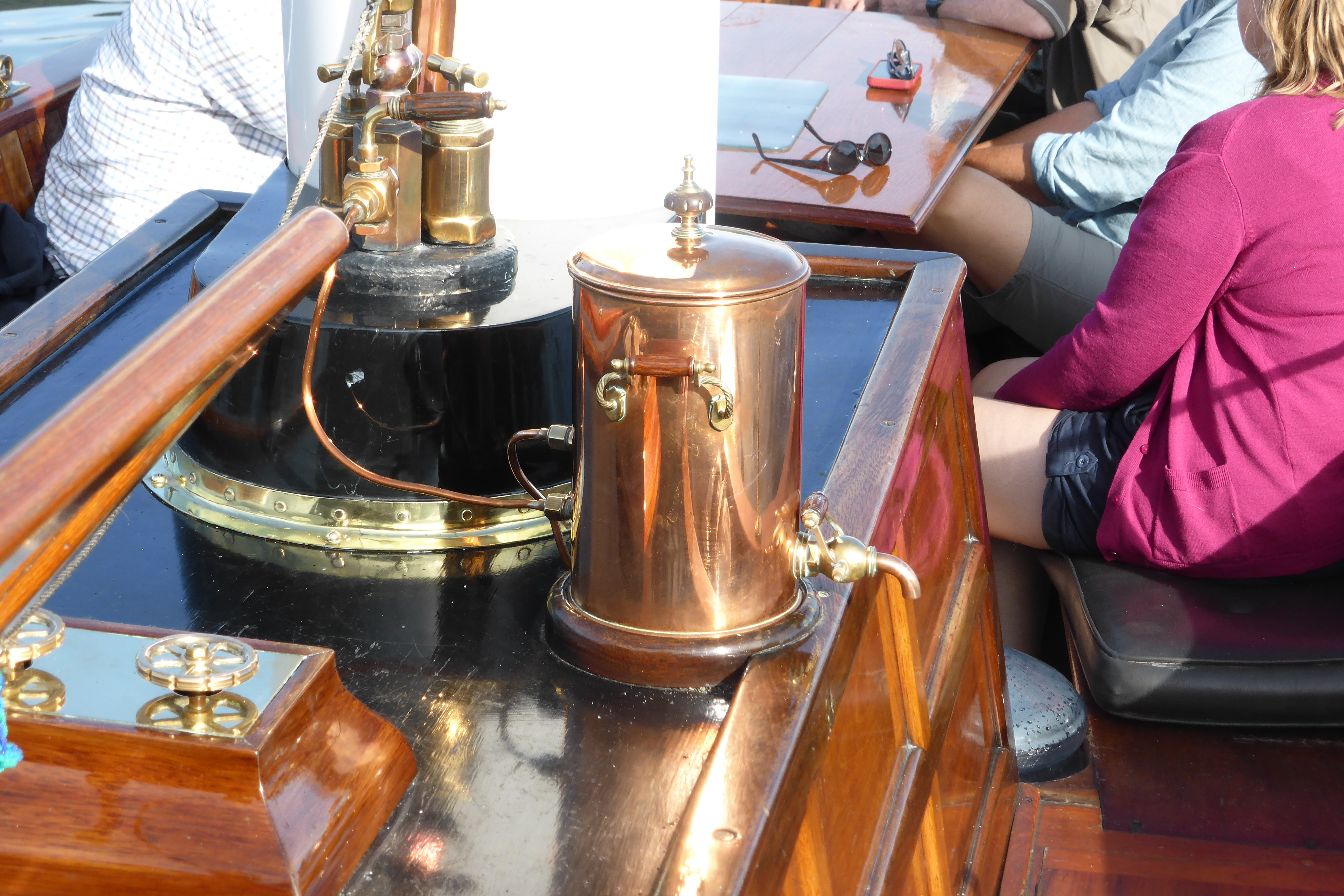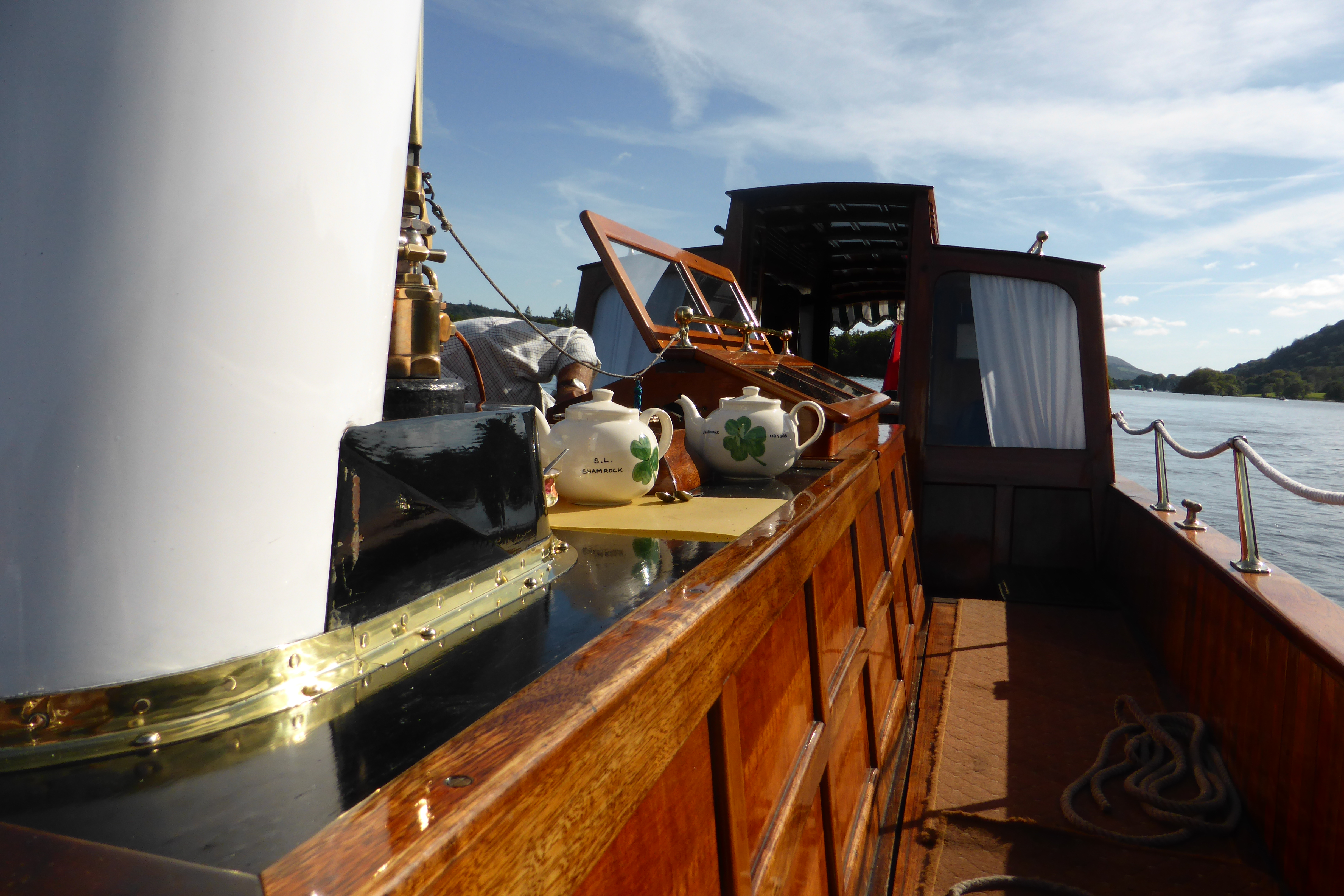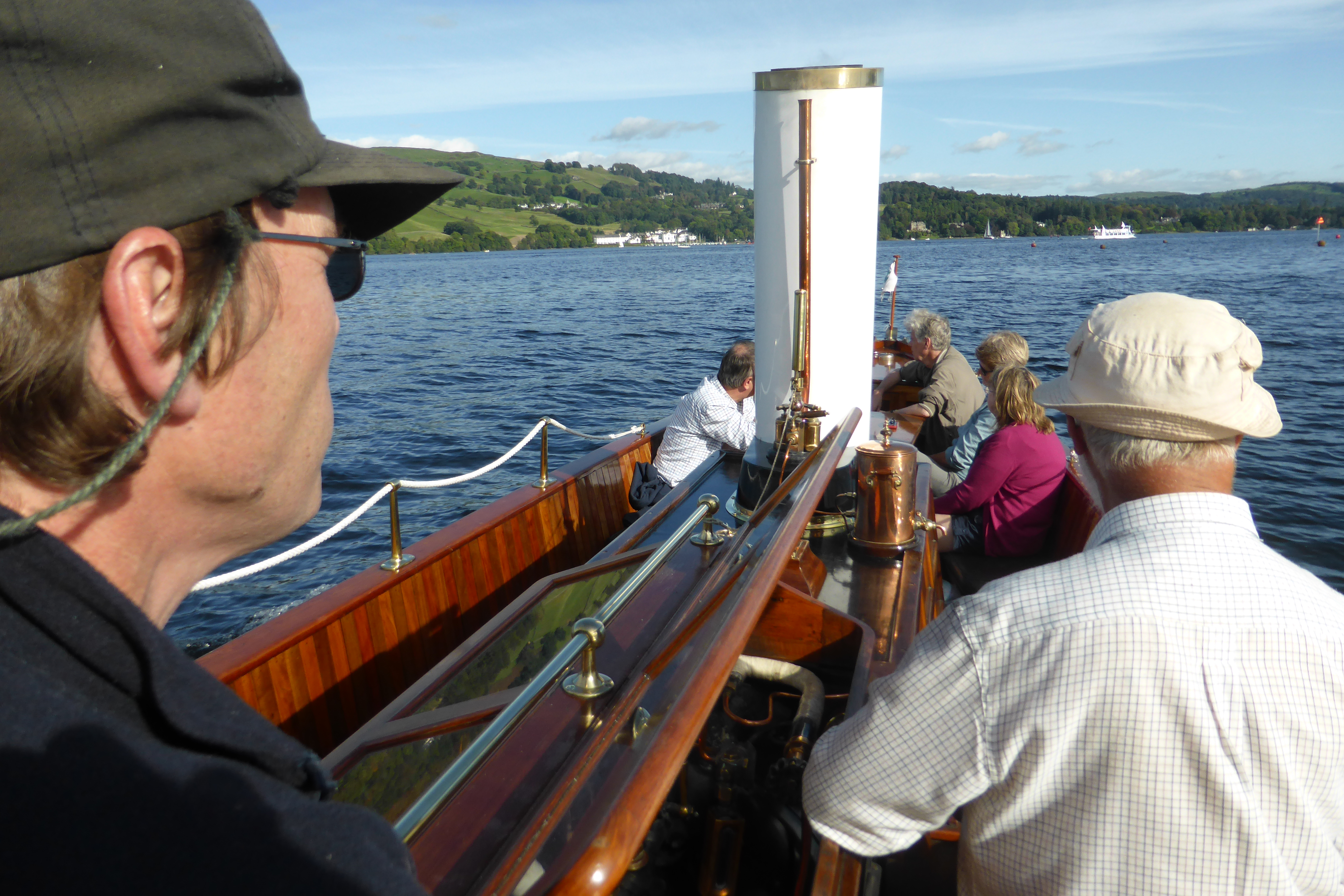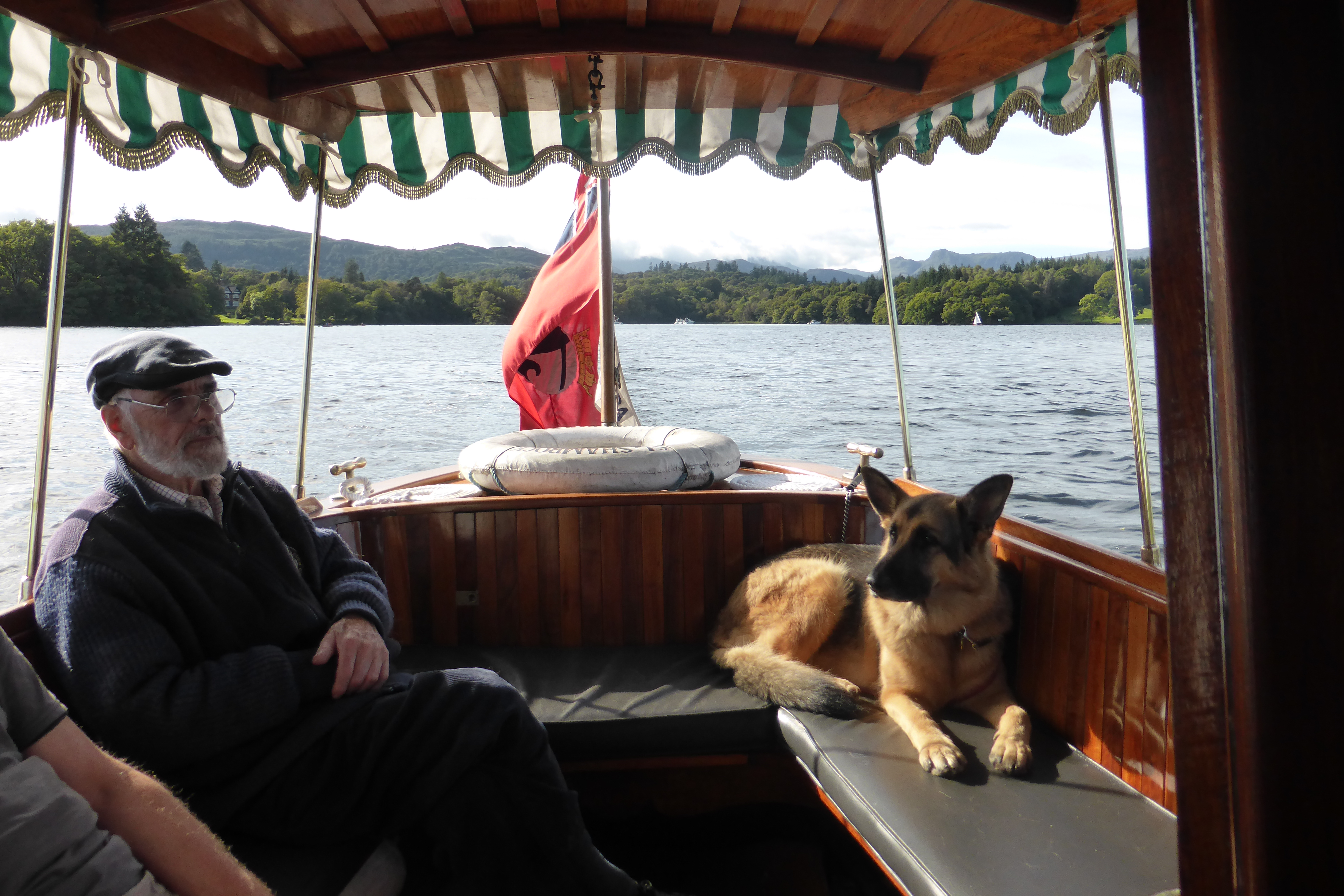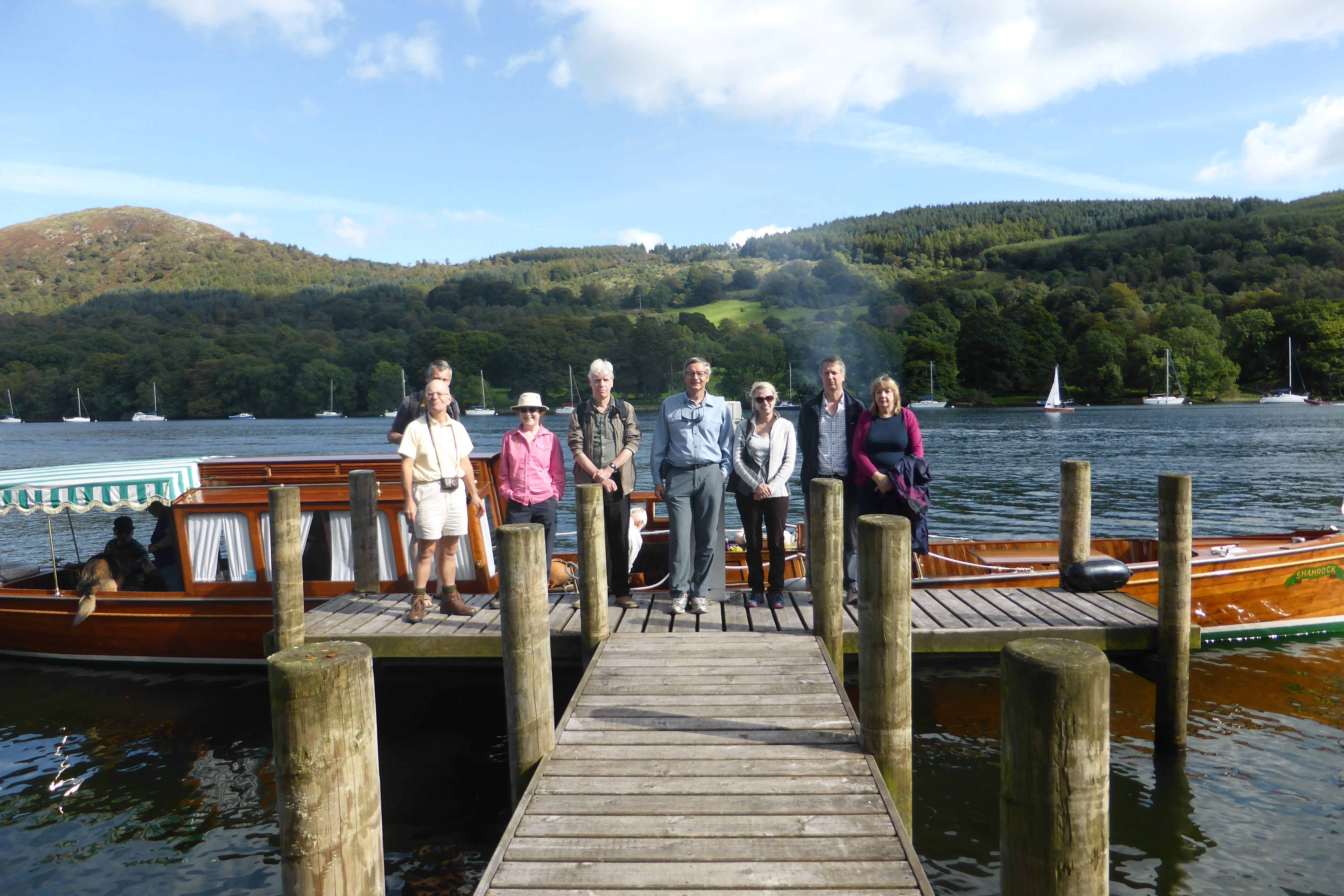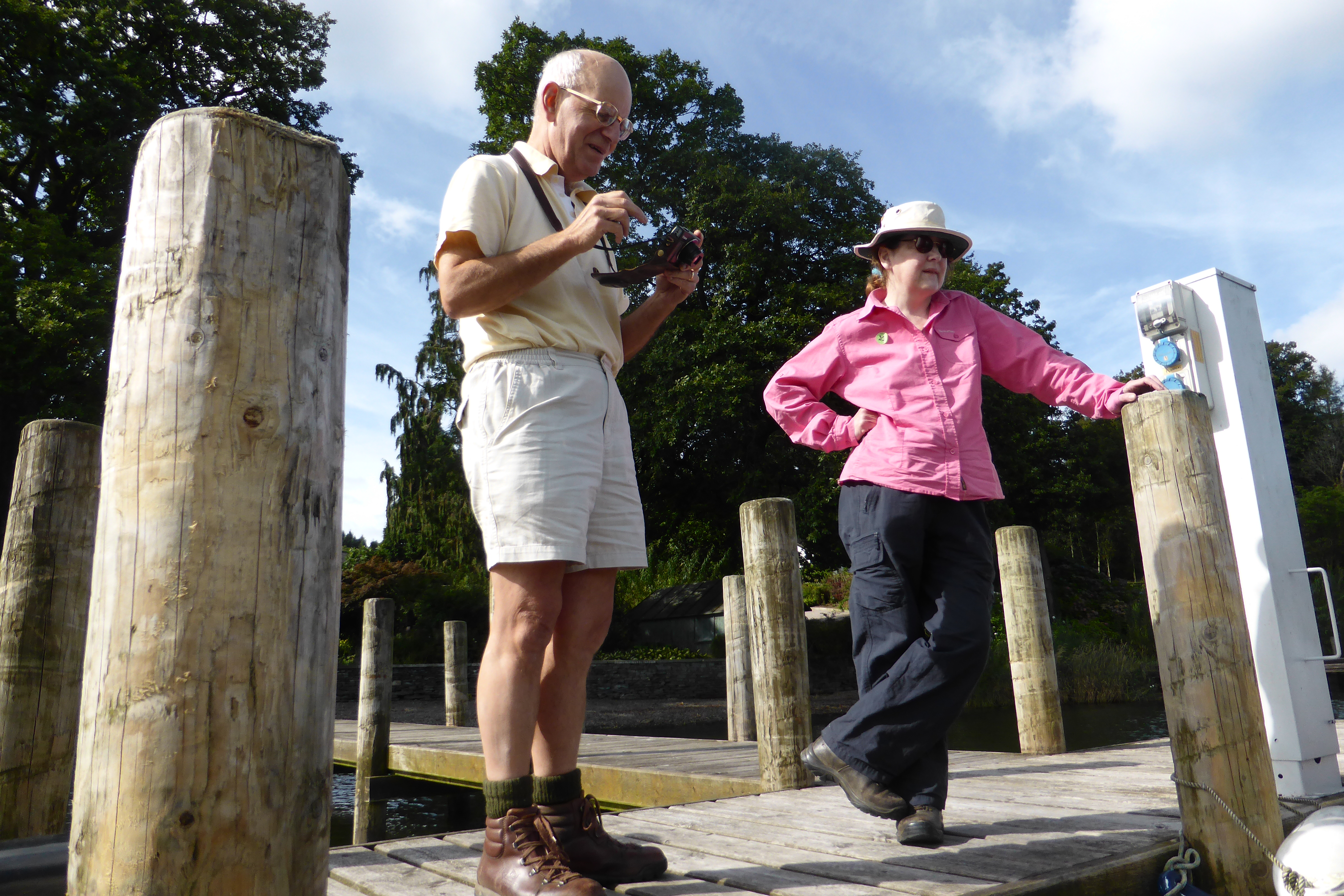 Dot from the Shamrock Trust was very helpful and friendly as we made the arrangements. We would pick up the boat at Wary Castle on Sat 17th at 11 am, and we would have the use of it for up to 10 people for the day until about 4 pm.
I travelled with Meg, Deb, Francis, Beth, Peter, Philip and Ben ( but Ben left at Lakeside and drove home with Ruth).
We had the perfect day – bright, sunny and clear. The lake was like a millpond. We stopped in Bowness to pick up water, then cruised down to Lakeside. We got out to admire the grounds of the Lakeside Hotel and to watch a steam train arriving at Lakeside Station, then cruised up to the very top of the lake before returning to Wray Castle dock.
The boat was very comfortable, with an open section at the front with a table for our tea and picnic lunch, an enclosed cabin amidships, and a covered deck at the rear. Steam cruising is so calm and peaceful. The boat glides quietly over the water with just a whisper from the engine. It can be highly recommended!

Cheers!