Tobacco – Minimum Legal Age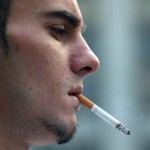 In many parts of the world, you can legally smoke once you turn 18. Starting to smoke can be a rite of passage, something that marks the difference between children and adults.
95% of smokers started smoking before the age of 21. Currently, about 18.5% of Canadian 19-year-olds smoke (compared to 19.9% of all Canadians). Recent evidence has shown that the human brain does not become fully developed until the early 20s. In particular, the brain areas involved in impulse control and weighing risks and benefits are amongst the last regions to develop, which partly explains why teenagers often indulge in reckless behaviour. Teenagers are not yet equipped to balance the short term pleasures of smoking against the long-term risk. They consider themselves invulnerable to cancer and heart disease, which they believe only affects old people. Many of them expect to quit before this can happen to them. They underestimate how addictive nicotine is, and how hard it will be to quit.
In the six provinces that have legislated a smoking age of 19, the prevalence of smoking is 20%; the remaining jurisdictions, which allow 18-year olds to smoke, have a 30% smoking rate.  The legal smoking age is an arbitrary one, not based on scientific evidence. In Japan, the age is 20,  while Sri Lanka, Samoa, Kuwait, and Honduras have a cut-off at 21. In January 2016  the American State of Hawaii increased the minimum age for smoking to 21. California followed later int he year.This follows the lead of many American cities, including New York, Cleveland and Kansas City.
The Canadian federal legal smoking age was last changed, from 16 to 18, in 1994. It would be desirable to make the smoking age 19 across Canada, but a higher limit, such as 21, would be even more effective at preventing our children from dying of tobacco-related diseases. Please sign my petition to protect Canadian teens from tobacco by increasing the legal smoking age to 21.
"Raising the legal minimum age for cigarette purchaser to 21 could gut our key young adult market (17-20) …" – Philip Morris report, January 21, 1986
However, we should consider a more radical proposal, which is to increase the age at which one can smoke by one year, every year, indefinitely. This would create a smoke-free generation, who would never be allowed to buy tobacco in any form. If tobacco were a new product, it would be banned. We cannot ban current smokers from smoking, but we can prevent the next generation from using the most lethal product in the world. This proposal has been debated in Singapore, where polls showed that 70% of people (including 60% of smokers) supported the idea.
If we were to implement this legislation, then Canada would indeed be back on the world stage as an innovative leader in health care, addressing the #1 cause of preventable death on our planet in a new and effective way.
---
Comments can be sent by email to smoking@oyston.com.
Please sign my petition to increase the minimum legal smoking age in Canada to 21.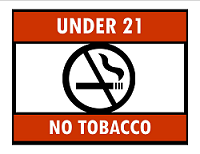 ---