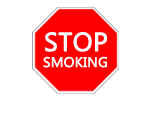 Why do I care about tobacco?
I am an anesthesiologist. I work in the operating room, keeping patients safe and comfortable while surgeons operate. I know that tobacco causes cancer because I am there when the smoker has the cancer excised. I know it damages lungs, because I have seen those lungs being removed. I know that it damages the circulation, because I have been there while surgeons attempt to repair the damaged blood vessels to avoid an amputation. And I have seen those patients continue to smoke, and come back for their amputations.
In addition to the pain, disfigurement and disability they suffer as a result of the surgery, these patients usually also have bad lungs and bad hearts. They live in bodies which have been ruined by tobacco use. Their daily activities are limited by shortness of breath, by chest pain, by bad circulation.
As a physician, I see a lot of bad things; people living with congenital illnesses, or stricken at random by freak accidents or infectious disease,s or suffering from unpreventable cancers. It is sad, but it is unavoidable. But to see someone suffering or even dying, when we know exactly how it happened, and do nothing about it? I find I cannot accept that.
I created the Ontario Medical Association's "Stop Smoking for Safer Surgery" campaign. It is now routine for patients to be offered smoking cessation therapy before major elective surgery such as joint replacement.
I also came up with the "Campaign for the Quit Quarter", hoping to persuade the mint to issue a special quarter with a broken cigarette in the centre as a reminder not to spend money on smoking  They politely declined, saying that their mandate is to commemorate Canadian heritage, not to promote public health.
We know have known since at least 1964 that cigarette smoking is a major cause of death of cancer, and of heart and lung disease. We know that it kills 6 million people every year. And yet we allow it to continue?!
---
All I am asking is that we treat tobacco like a normal substance.
When we know that a consumer product is dangerous to health, we take it off the shelves. We do this all the time when we find that meat is contaminated or that baby equipment is unsafe.
When we find out that something is carcinogenic, like asbestos, we stop manufacturing it and remove it from the  environment.
When people work together to do something they know will result in deaths, they are prosecuted for murder, conspiracy or manslaughter.
So why are cigarettes still sold, why does Canada have a tobacco industry, and why are the senior tobacco company executives in corner offices and not in jail cells?
---
Comments can be sent by email to smoking@oyston.com.
Please sign my petition to increase the minimum legal smoking age in Canada to 21.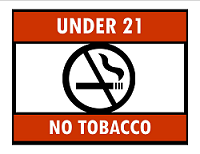 ---